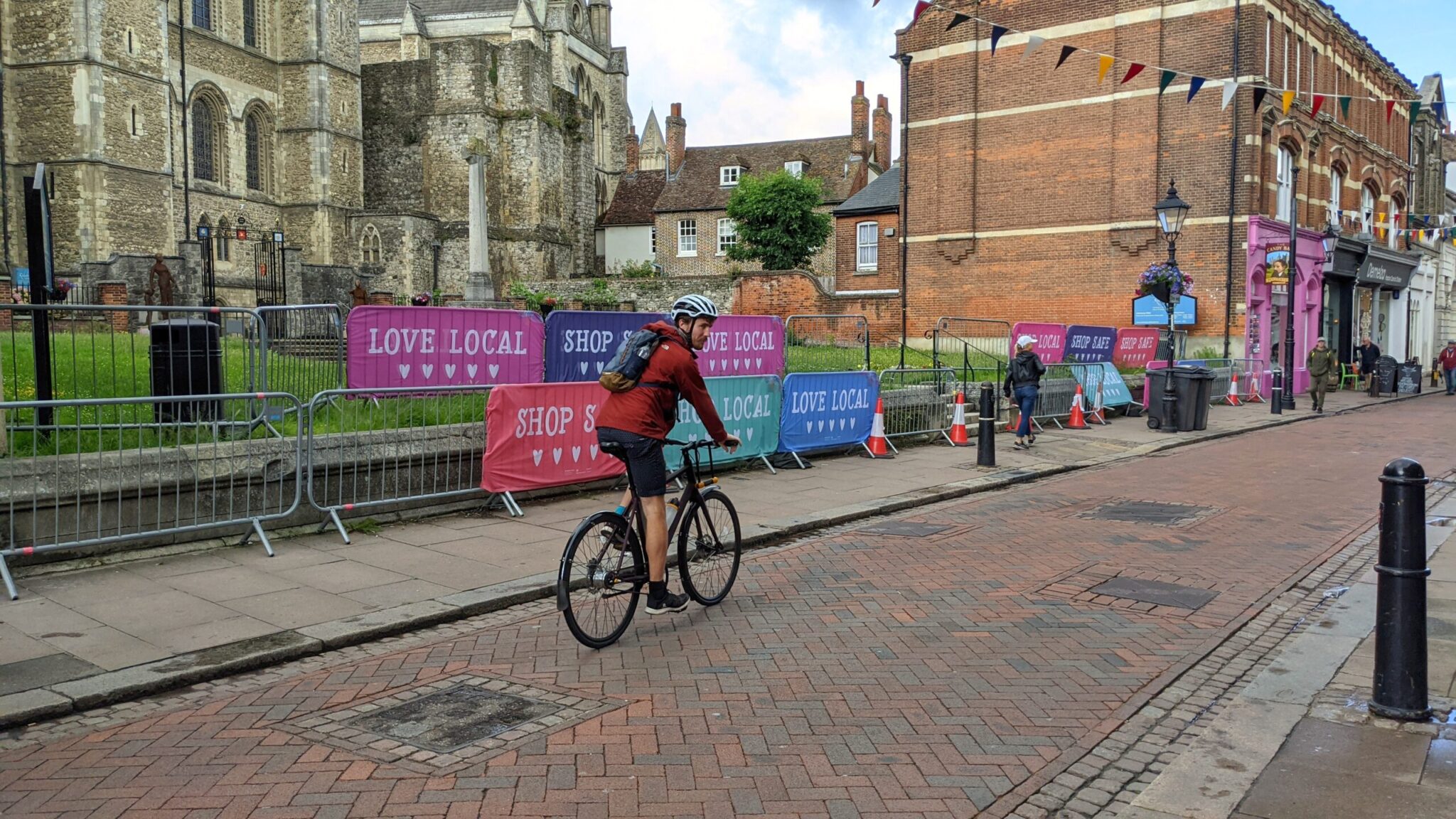 Dreading going back to the daily commute? Return to work a healthier, lower carbon person! There are a few common factors that stop people from jumping on the bicycle to commute and hopefully we can help you start on the right foot.
Right now is (or should be…) the best time of year to start, as the summer is much more forgiving than winter for those new to the daily ride in and out. It might be a little sweatier right now, but trust us, you'll prefer it to the icy rain.
Find a good route
The best route to work isn't always the shortest one. Choosing smaller quieter roads will save you from some of those inevitable close passes, and you'll also be doing your lungs a favour. Komoot, Strava heatmap, and cyclestreets.net are just a few of the tools you could use to help plan.
Air quality research shows that air pollution from vehicles remains clustered on busy roads and is slow to disperse. It can sometimes be quicker too, as the main roads get clogged and have more traffic lights. If you're London based, you can check air quality on different streets here.
Find a good route and you might develop some regular rivalries for your cycle home, if you're into that kind of thing. Just don't race on the way in, no one wants a post-race Bradley Wiggins at the next desk.
Choose the right bike
Kit isn't everything, but if you don't have the right bike for the job you're just going to be making your life harder. Find something with good brakes (ideally disc), the ability to fit mudguards and a rack, and put the right tyres on for your route.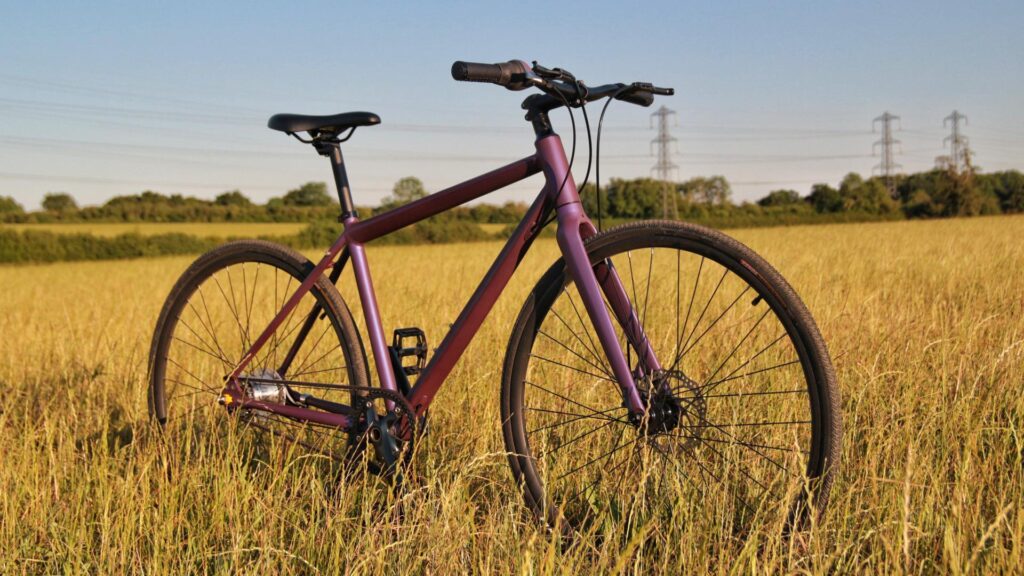 We did a whole blog on choosing the right bike here. We think the Zeppo is perfect for commuting, but might be a little biased.
To shower or not to shower
This is a big one. No one wants to be the person given a wide berth in the coffee area, but cycling in the warm might work up some perspiration. Does your workplace have facilities for showering and changing? Is there a handy gym you could use the facilities of?
If not, you're going to want to take more of a Dutch approach – riding slowly with your work clothes on so as not to work up a sweat. If you're doing this be careful not to get your clothes covered in oil and mud and don't over-layer. Be bold, start cold.
Leaving your bike
Most workplaces should have somewhere secure and under cover that you can leave your bike. If they don't you're going to need a hefty lock to keep it safe – preferably of Kryptonite Orange level or higher. Always make sure you lock your frame through the rear triangle, and include the rear wheel – use a cable to keep the front wheel secured with the same lock.
Locks are heavy, especially good ones, so you might be tempted to leave it locked wherever you leave your bike. If you do this, don't get caught out without one on your way home when you need to pop to the shops (though most security guards can be persuaded to watch it for 5 minutes).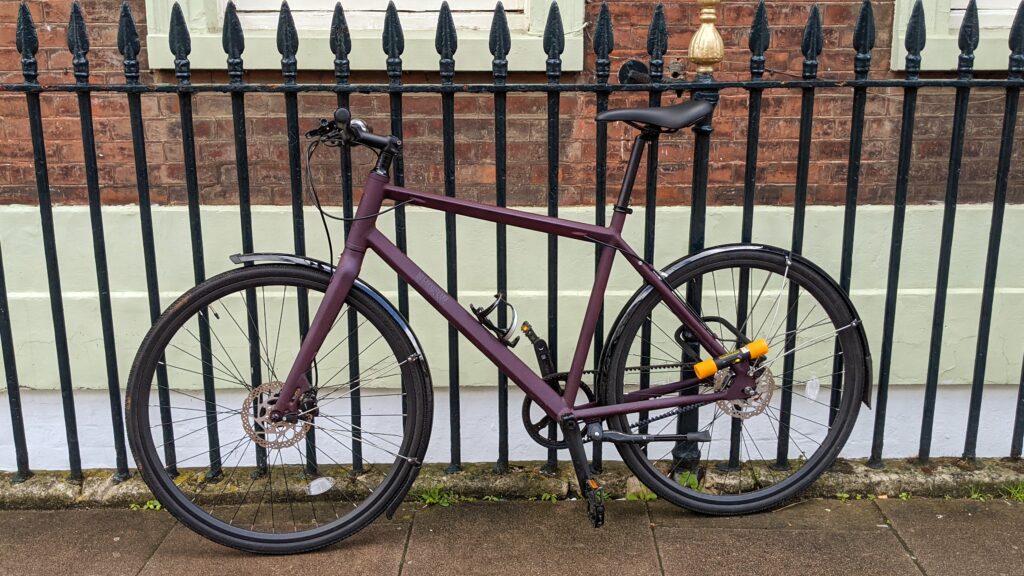 Spare socks
This one is going to sound niche, but it's important. Always leave a spare pair of socks in your drawer or locker at work. We've lost count of the number of times this has saved our day. When you're a cyclist, wet feet happen – be prepared.
Ideally a full spare set of clothes can be handy, but if you don't have room then just the socks will do.
You don't have to commute every day
It might seem a bit of a badge of honour to cycle in all weathers (and it's certainly easier to get the best bike parking locations when it's raining), but jumping on public transport a couple times a week, especially if you're new to bike commuting, makes it much easier task.
Just cycling in 2-3 times a week will still be good for your health and the environment. Plus on the day of the big meeting you might not want that chain imprint on your work clothes…. unless the person you're meeting is a keen cyclist too (or you have one of our belt-drive bikes!).
We're offering a small number of our blog readers the chance to buy a handful discounted Zeppo bikes which have either been used for promo purposes, or have had packaging damaged in transit. These bikes are all in perfect (or near perfect) condition. For discounts up to £200 off, please enter your email below.