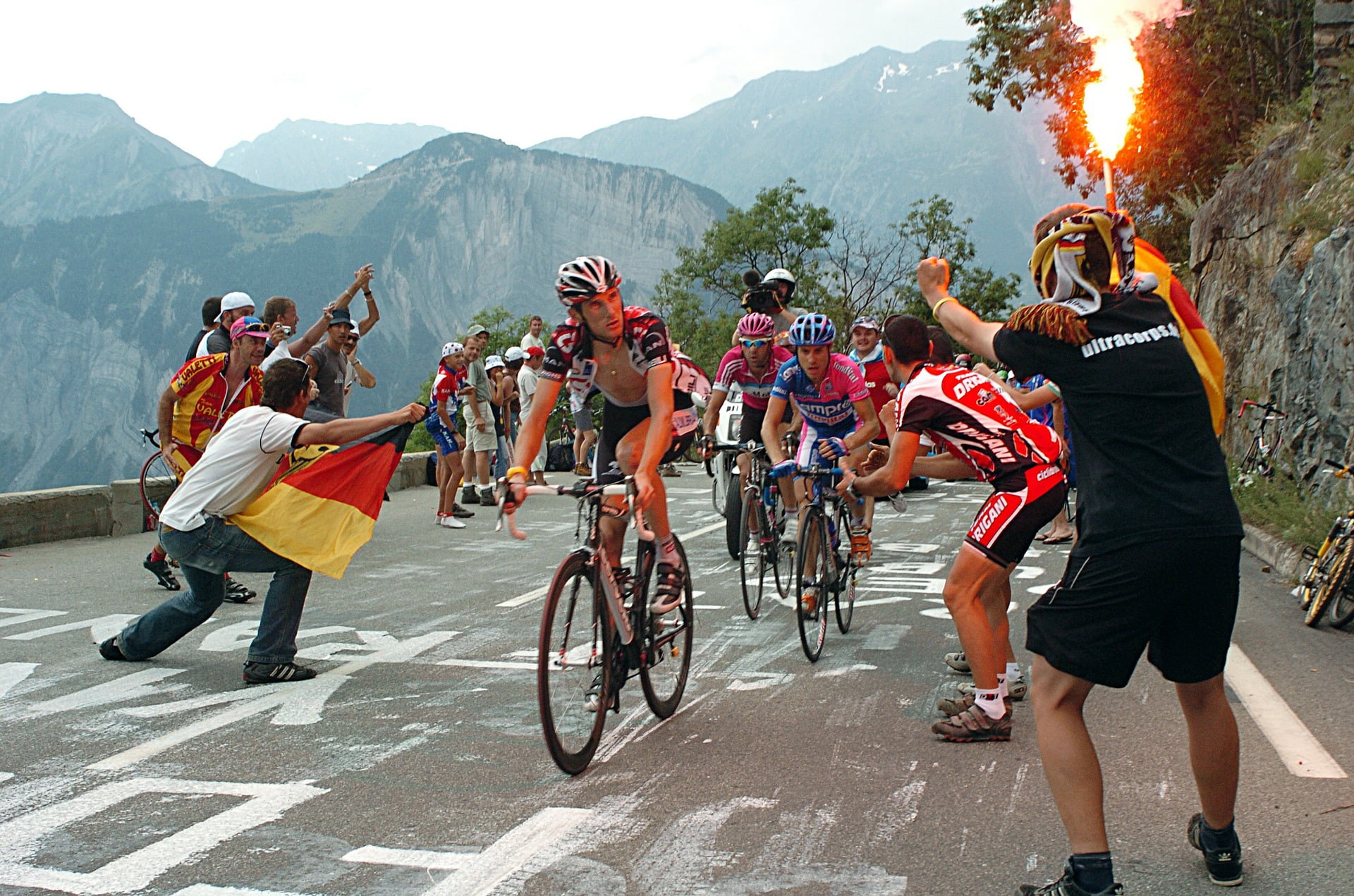 I was recently given a copy of the July edition of Procycling magazine which focused, heavily and (with retrospect) hilariously, on predictions for this year's Tour de France. Of three journalists' "expert opinions", two bet on a podium topped by Nairo Quintana and followed by Roman Bardet. Tom Dumoulin wasn't mentioned at all (how?!), and Geraint Thomas' name came up in passing as a rider just about capable of padding out the top 10 (on a good day).
So if we've learnt anything from watching cycling this year, it is that you really should not try to predict the outcome of a 2018 Grand Tour. The Vuelta actually looks even harder to call than the other two. Chris Froome, Geraint Thomas, and Tom Dumoulin are all absent from the start line because the World Championships start in Innsbruck 6 days after the Vuelta finishes. With the proximity of the Worlds, we can probably also expect a few riders like Peter Sagan to scratch before the final week in order to properly prepare.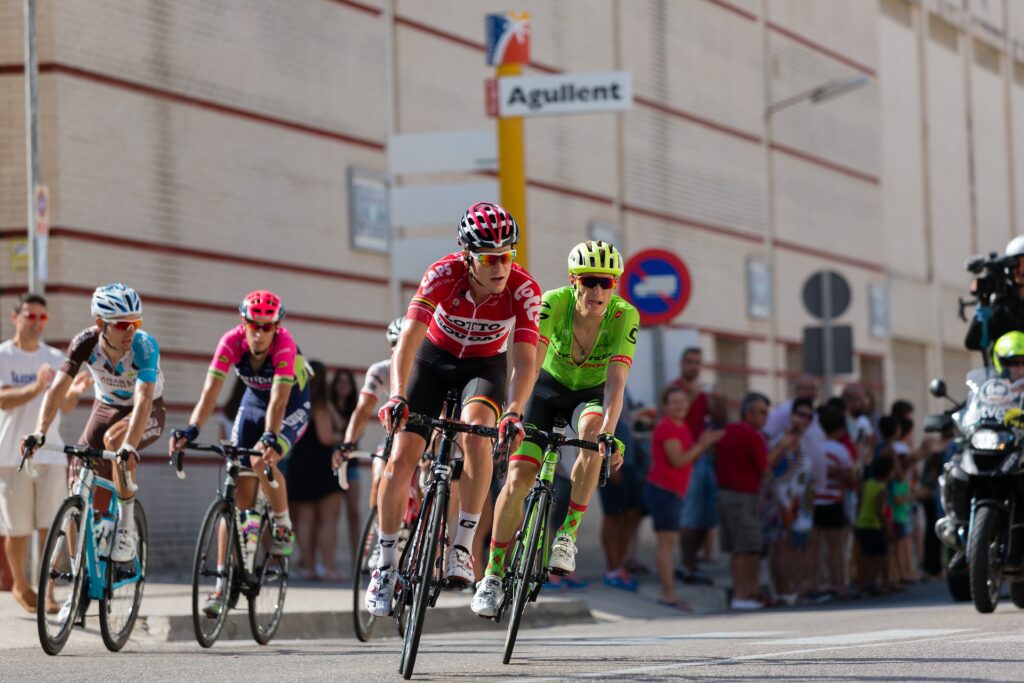 There are 4 previous Vuelta winners who will be starting: Nibali, Aru, Quintana, and Valverde. The latter three have not looked in great form this season, and Nibali is recovering from a crash on Alpe d'Huez which he is now suing ASO over for failing to adequately protect the riders (see www.orb.bike/tour-de-farce).
So, accepting as inevitable that any guess I make will be wrong, I am instead going to talk about who I want to win the Vuelta and then consider whether they have any chance.
Dan Martin – UAE Team Emirates – surely the nicest guy in professional cycling, and one of the only pro-riders who looks like he's enjoying himself whatever the race conditions. Dan Martin's Tour de France was slightly disappointing, but much of the time lost came from UAE's poor team time trial (which doesn't feature in this year's Vuelta) and a crash on Stage 8 (which I hope won't feature). It's also pretty interesting that although Dan Martin finished eighth in the Tour only one rider, Steven Kruijswijk (also a good outside bet), who finished above him is racing this Vuelta.
Although Dan Martin technically goes into the Vuelta supporting Fabio Aru, having seen Aru race this season, you have to feel that UAE have told Fabio he's the leader in much the same way as a doting parent might tell their child that David Beckham was only at a football match to support their performance as the team mascot.
This article is brought to you by The Orb – the brand new bike light and bottle for side visibility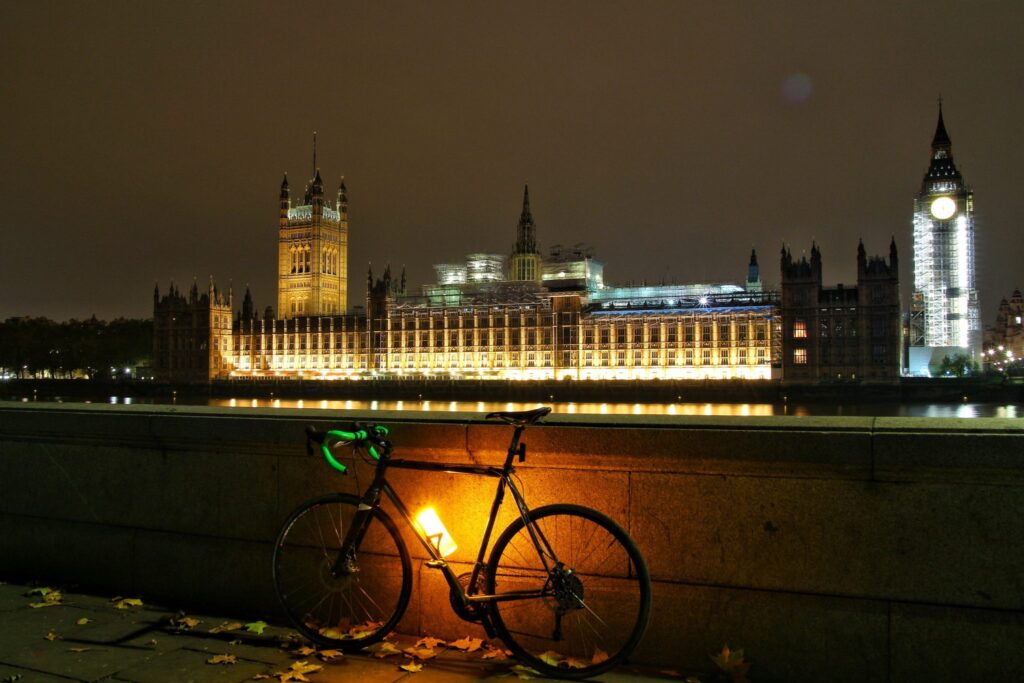 The Yates twins – Mitchelton Scott – who cares which one of them? They're identical twins, and I like both for their brutal honesty during post-race interviews. During the Giro one of them (Simon I think…) was asked something like this:
Reporter: Adam… I mean Simon… do you think it's disrespectful that Chris Froome is getting more media attention than you?
Adam/Simon: Chris Froome's won 5 grand tours, and I've won f**k all, of course he's getting more attention.
They've also both had great starts to the season, with Simon wearing the Maglia Rosa for the majority of the Giro, and Adam finishing 4th at the Tour of California. Unfortunately, I'm not entirely sure that either of them has the ability to go deep enough in what looks like it's going to be a really tough third week.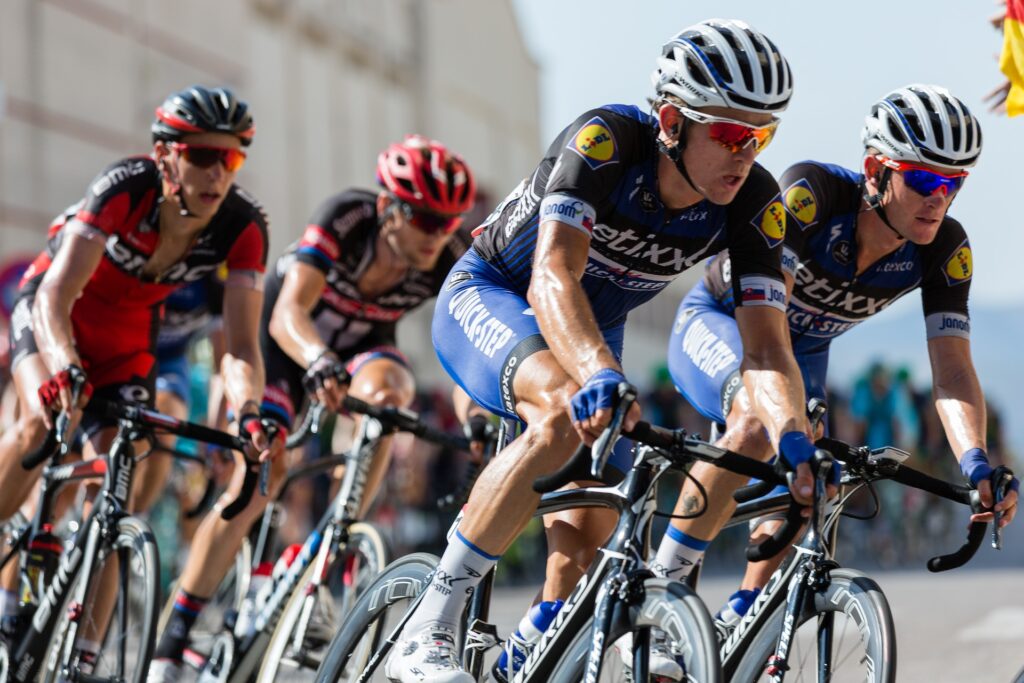 Michal Kwiatkowski – Team Sky super domestique. Kwiato is used to burying himself relentlessly for his leaders, whilst never showing the slightest bit of resentment that he is not allowed to ride for himself at the biggest races. His Palmares include Tirreno Adriatico, Milan San Remo, Strade Bianche and the Amstel Gold, but he's never finished above 11th in a Grand Tour. As the former Polish national TT champion, the two individual time trials will suit him, but he will technically be racing for David de la Cruz so might not have the full protection of the Sky team.
On the subject of Sky, it will be really interesting to see how British neophyte Tao Geoghegan Hart copes with his first Grand Tour, tipped by irritable oracle and Team Sky manager Dave Brailsford as a future Tour winner, he's got a lot to live up to at just 23 years old.
Richie Porte – BMC – not only a really nice bloke, but also one of the unluckiest guys in the peloton in the last couple of years. Having seemingly crashed out of every big race he's ever entered, if anyone deserves to do well in a Grand Tour it's him. EDIT Since I started writing this, the race hasn't even begun yet but Porte's Vuelta already looks in jeopardy due to a bout of gastroenteritis. By this point, he's starting to look like the lad at my school who just happened to get a nosebleed at the start of every PE lesson. If you don't want to be there Richie, just say.
At the same time he's just announced that he'll be moving to Trek Segafredo next season, so how hard the BMC boys will want to ride for him might also be a question.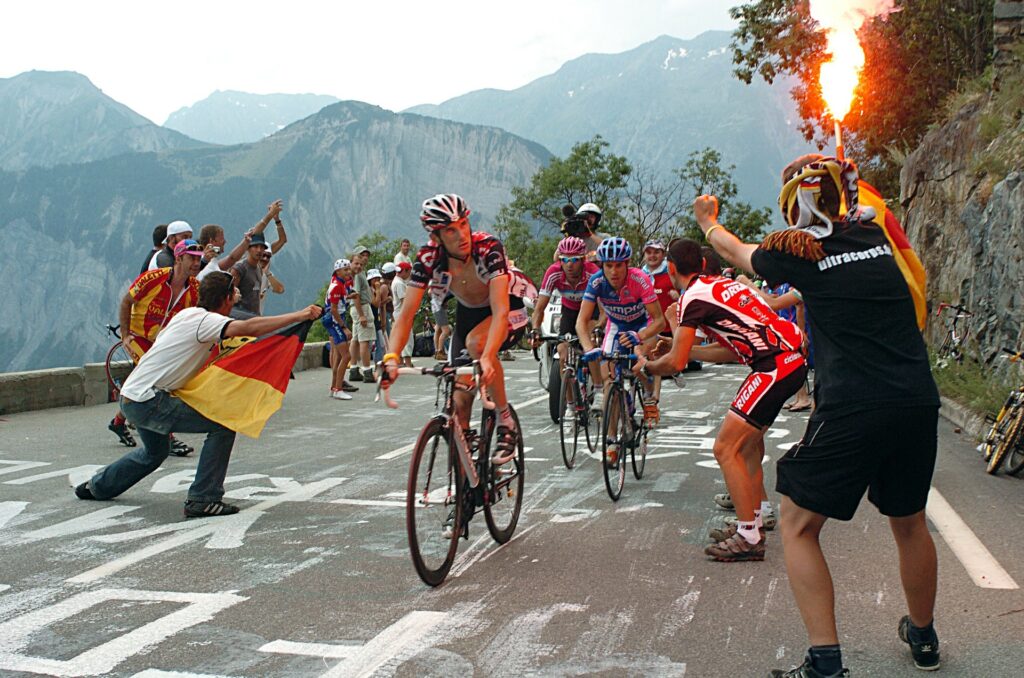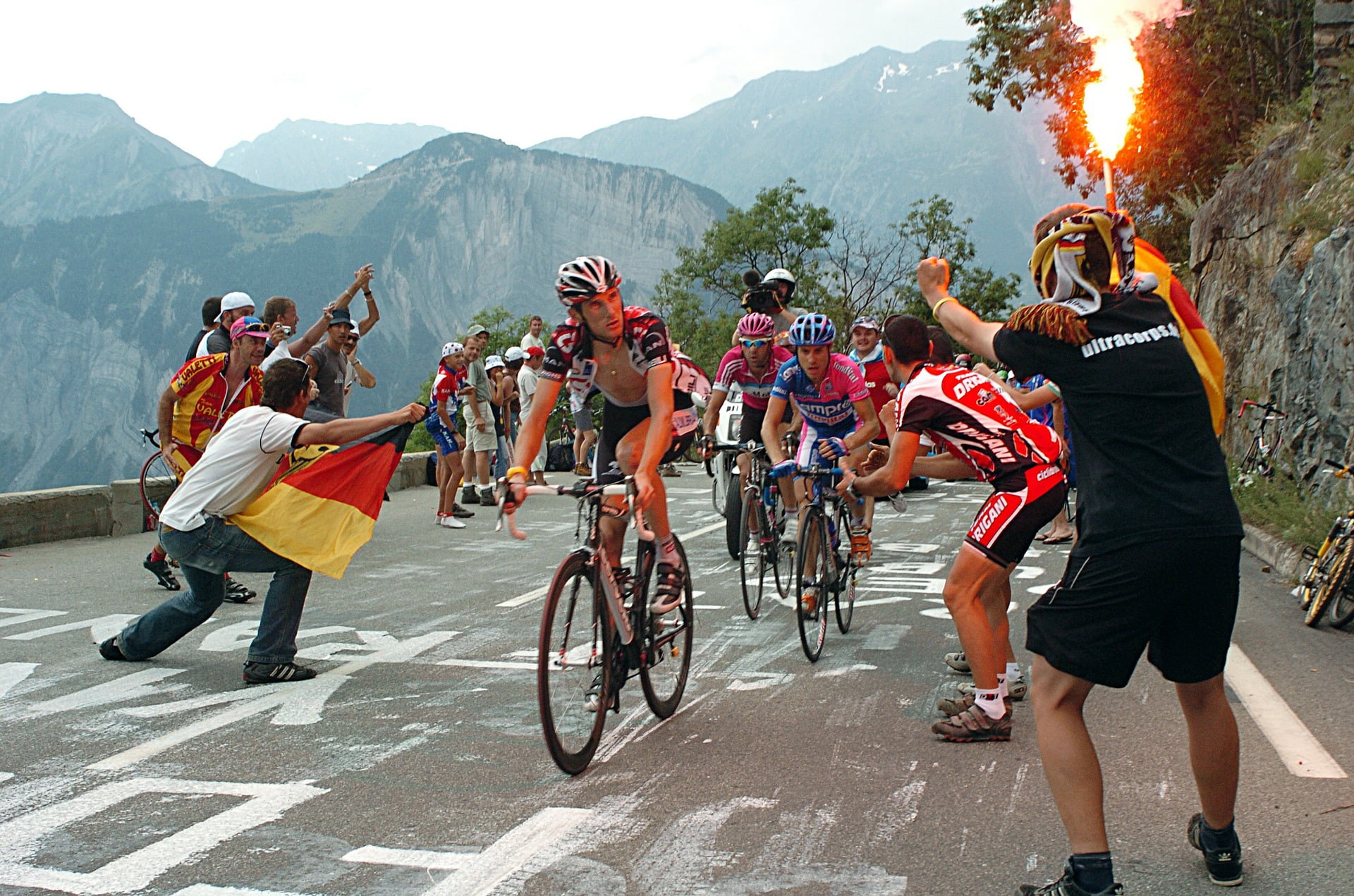 Stage Wins
With the absence of one really clear-cut leader to contend for the red jersey and control the race, there should be plenty of breakaway opportunities and surprise stage wins going. It would be great to see Steve Cummings add to his palmares, which already include a Vuelta stage win in 2012. Particularly in light of the rough year he's had with breathing problem affecting his season.
Key Stages
By virtue of not being the Tour de France, the Vuelta is always harder to follow in the mainstream media, but if you only get to keep up with a couple of stages I reckon Stage 15 to the iconic Lagos de Covadonga (where Robert Millar won in 1986) is a shoe-in for some great entertainment. Last time the Vuelta visited in 2016, we got to watch Chris Froome put in a huge ride to limit his losses to Nairo Quintana, and I'll be hoping for another GC battle this year. Another gripping day should be Stage 20; the final day of racing has three 1st category climbs, so will be great for those final GC challenges, and if anyone still has the legs we could see some attacks from a long way out.
That prediction I said I wouldn't make
OK, I've caved. Here comes the inadvisable prediction. Although he's coming into the race as something of an outsider, Vincenzo Nibali is my pick for the GC. It all depends on his recovery after the Alpe d'Huez crash, but unlike most of the others he's got the pedigree and knows how to go really deep into the third week of a Grand Tour. In his honour, I'm offering blog readers £5 off The Orb and free shipping with the code 'losqualo2018'.